The Op Games Launches New PAW Patrol™ Editions of MONOPOLY JUNIOR® and GUESS WHO?®, Based on Hit Animated Series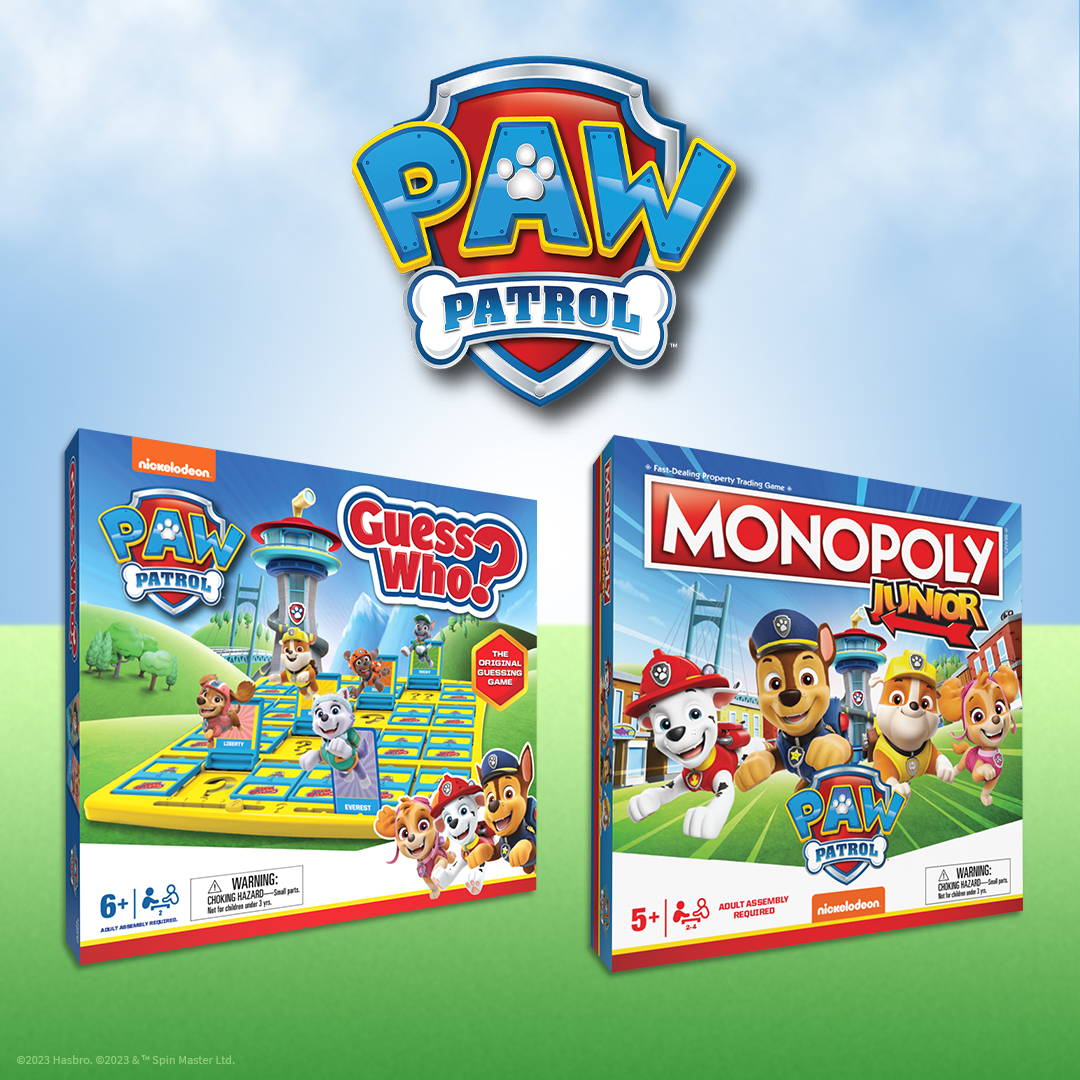 Ahead of the "Paw Patrol: The Mighty Movie" Premiere, the Heroic Pups Star in Two All-New Kid-Friendly Games.
CARLSBAD, Calif., Sept. 26, 2023 – Usaopoly (The Op), the board game and puzzle publisher behind iconic licensed games and best-selling party games Telestrations®, Blank Slate™, and Hues and Cues™, today launched two new, pup-tasic versions of classic kids games– MONOPOLY JUNIOR®: PAW Patrol Edition and GUESS WHO?®: PAW Patrol – under license by Hasbro, a leading toy and game company, and Paramount Consumer Products. Produced by Spin Master Entertainment and airing on Nickelodeon, PAW Patrol™ is one of the most popular kids' animated series, and now kids and families can join their favorite rescue dogs and em-bark on new tabletop adventures just in time for Paw Patrol: The Mighty Movie, hitting theaters on September 29th.|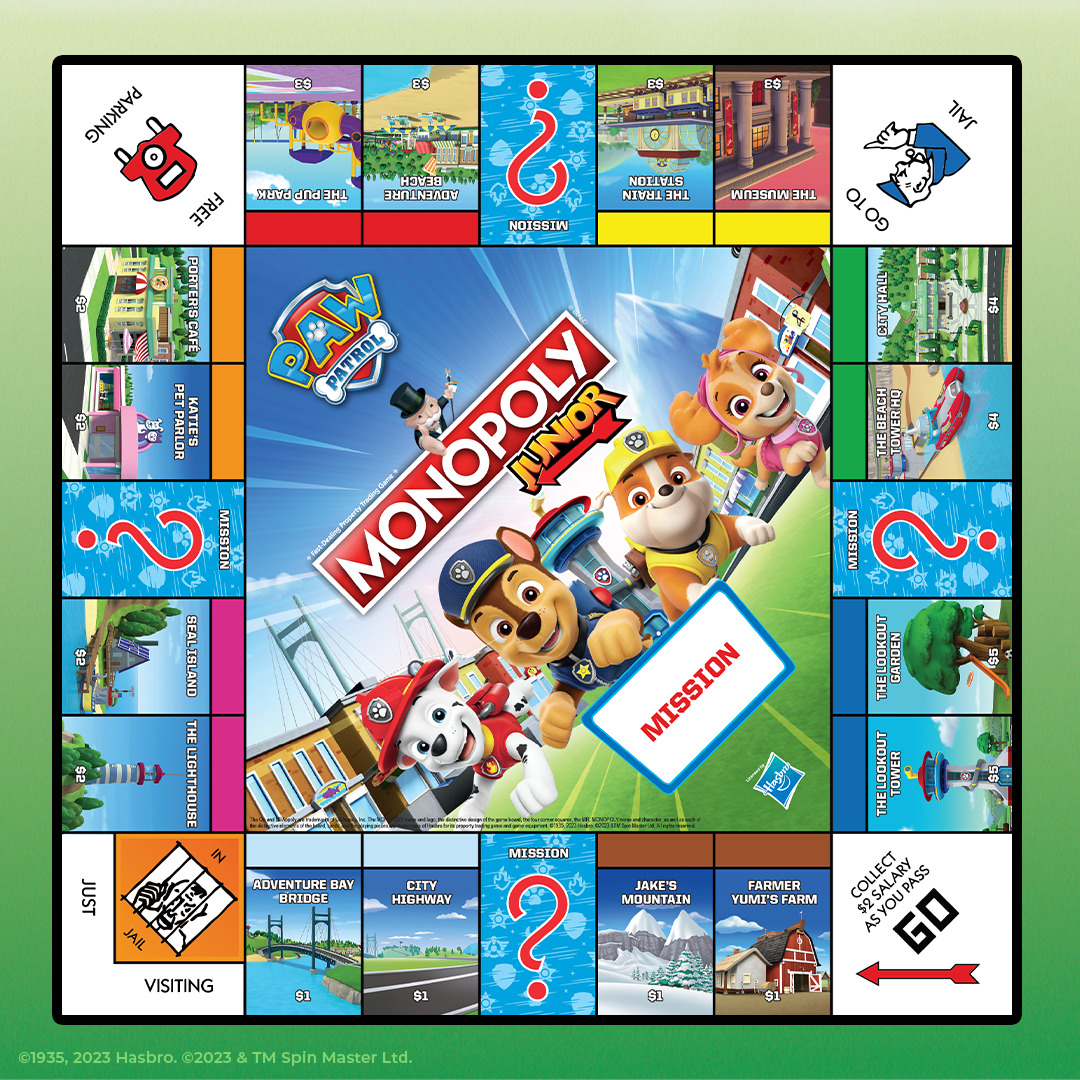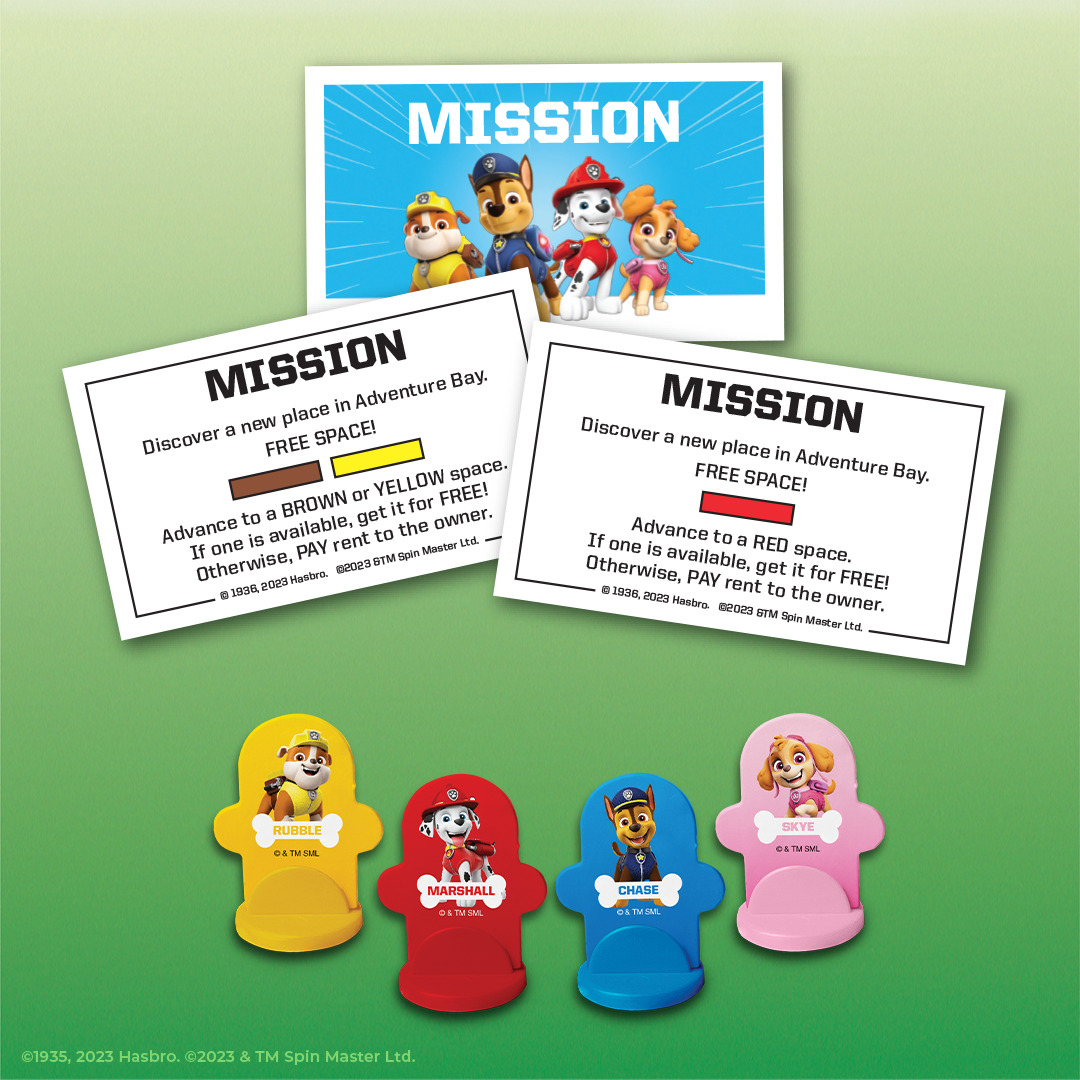 In MONOPOLY JUNIOR®: PAW Patrol Edition, kids will journey through Adventure Bay with their favorite heroes from the show, Chase, Marshall, Skye, and Rubble, represented by four themed tokens. Designed for two to four players, ages five and up, the game includes favorite locations from the hit series, from The Beach and The Pup Park to The Lookout Tower and provides 24 Mission cards to give players special adventures to complete as they travel the board.

"As one of the most popular and long-standing preschool series in the world, we're thrilled to have the opportunity to introduce such classic games to a whole new generation with our new PAW Patrol editions of both MONOPOLY JUNIOR® and GUESS WHO?®," said Dane Chapin, CEO of The Op. "With a new movie release in just a few days and the series in its 10th year, it's the perfect timing to provide young fans with a brand-new way to go on adventures with their favorite characters."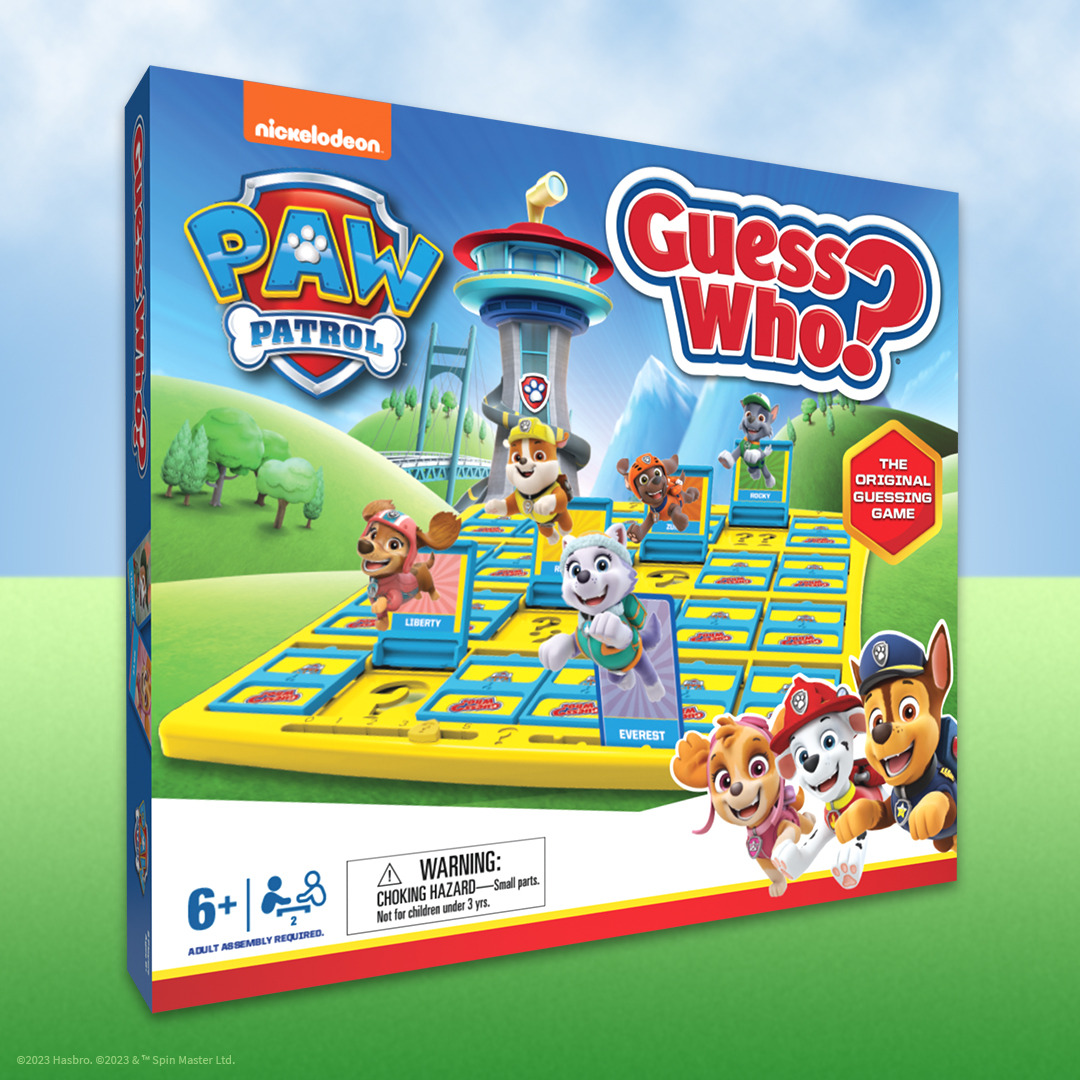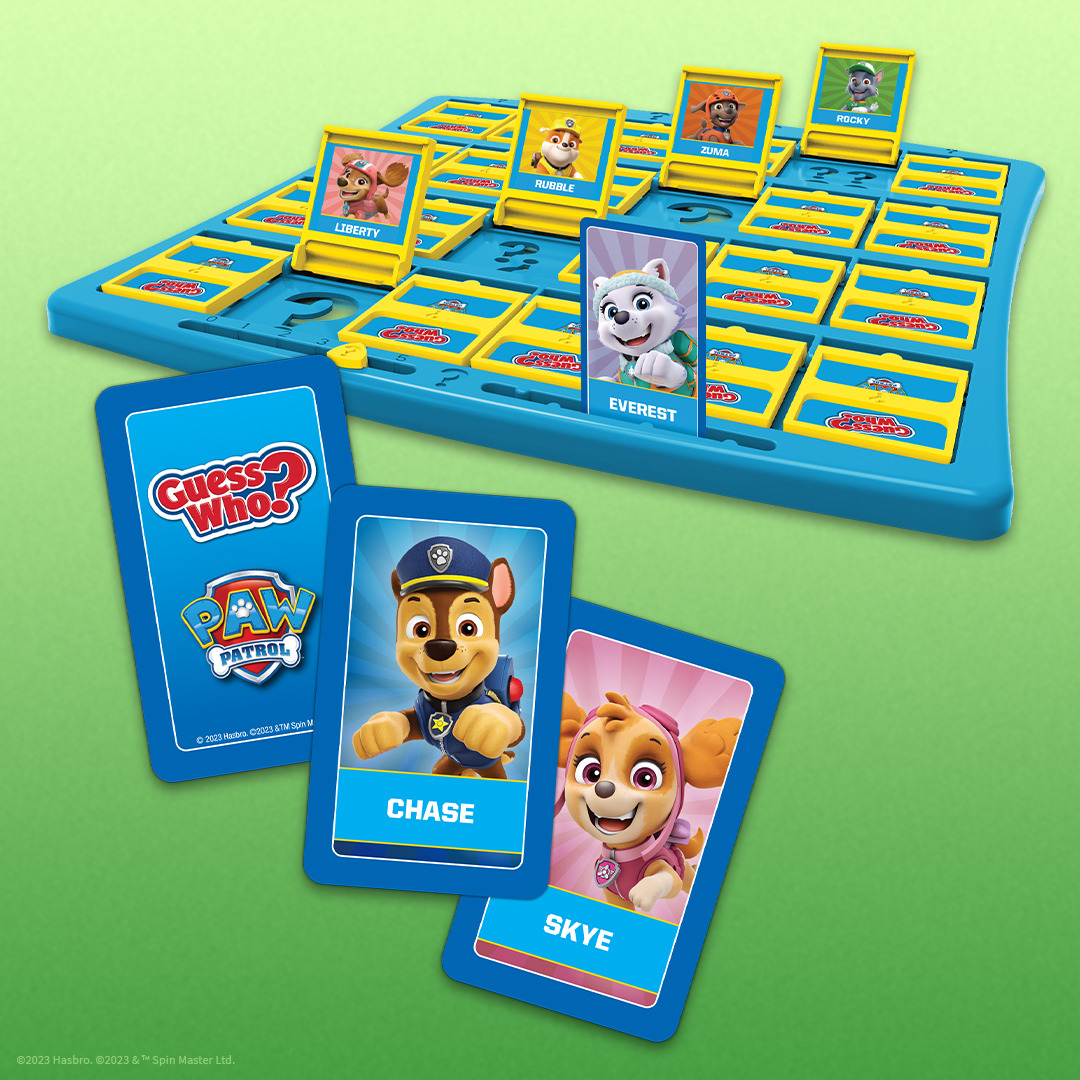 Featuring everyone's favorite PAW Patrol characters, from Everest, Liberty, Zuma, Rocky, and more, GUESS WHO?®: PAW Patrol was created for two players, ages six and up, and includes one deck of mystery cards and 48 Face Cards. Played by traditional GUESS WHO?® rules, each player will choose a mystery character and take turns using yes or no questions to guess the other player's mystery character. The first to guess correctly wins!
MONOPOLY JUNIOR®: PAW Patrol Edition (MSRP: $29.99) and GUESS WHO?®: PAW Patrol (MSRP: $29.99) are available now on The Op's website. To learn more about the games and The Op, visit www.TheOp.Games, and follow along on social (@TheOpGames) for more on the latest game announcements and launches.

We'll Be There On The Double, If You're Looking For More Games For Kids!
About MONOPOLY
MONOPOLY first hit shelves in 1935 with the Racecar, Thimble, Boot, Top Hat, and Battleship among the original set of MONOPOLY tokens, while the Scottie Dog and Wheelbarrow were added in the early 1950s. Although the brand has evolved over the 87 years, the gameplay and iconography of the classic MONOPOLY game has remained unchanged, making it a timeless classic sure to be enjoyed by future generations. Today, MONOPOLY is the world's favourite family game brand and is enjoyed by more than one billion players in 114 countries across the globe.
About Usaopoly (aka The Op Games)
The Op, also known as Usaopoly, is a family entertainment company and leading publisher and manufacturer of board games and puzzles for over 25 years! Our diverse portfolio includes award-winning and best-selling titles such as TELESTRATIONS®, BLANK SLATE™, HUES & CUES™, TAPPLE and HARRY POTTER™ HOGWARTS BATTLE™ as well as licensed versions of MONOPOLY®, CLUE®, MUNCHKIN®, TRIVIAL PURSUIT®, DICE THRONE, SMASH UP, and more. The Op continues to partner with marquee brands and licensors such as Hasbro, Disney, Marvel, Nintendo, Warner Bros., Cartoon Network, and Nickelodeon. The Op is passionate about bringing family, friends, and fans together to create memorable experiences through play! Learn more at www.TheOp.games.
About Hasbro
Hasbro is a toy and game company whose mission is to entertain and connect generations of fans through the wonder of storytelling and exhilaration of play. Hasbro delivers engaging brand experiences for global audiences through toys, consumer products, gaming and entertainment, with a portfolio of iconic brands including MAGIC: THE GATHERING, DUNGEONS & DRAGONS, Hasbro Gaming, NERF, TRANSFORMERS, PLAY-DOH and PEPPA PIG, as well as premier partner brands.
Hasbro is guided by our Purpose to create joy and community for all people around the world, one game, one toy, one story at a time. For more than a decade, Hasbro has been consistently recognized for its corporate citizenship, including being named one of the 100 Best Corporate Citizens by 3BL Media, one of the World's Most Ethical Companies by Ethisphere Institute and one of the 50 Most Community-Minded Companies in the U.S. by the Civic 50. For more information, visit https://corporate.hasbro.com.

About PAW Patrol
PAW Patrol, one of the most successful series in kids' television globally, follows the adventures of a tech-savvy boy named Ryder and his team of pups who are ready to save the day. Whenever there's trouble, pups Chase, Marshall, Rubble, Zuma, Rocky and Skye are ready for action, no matter what comes their way. With a mission to work together to keep Adventure Bay safe, no job is too big, and no pup is too small. Airing in over 160 countries, in 30 languages, PAW Patrol is consistently ranked among both top-rated preschool and kids' 6-11 series. Currently in its eighth season on Nickelodeon, PAW Patrol's universal messaging resonates with children around the world and since its launch in 2013, the franchise has won countless awards.

About Nickelodeon 
Nickelodeon, now in its 44th year, is the number-one entertainment brand for kids. It has built a diverse, global business by putting kids first in everything it does. The brand includes television programming and production in the United States and around the world, plus consumer products, digital, location-based experiences, publishing and feature films. For more information or artwork, visit http://www.nickpress.com. Nickelodeon is a part of Paramount's (Nasdaq: PARA, PARAA) global portfolio of multimedia entertainment brands. 

About Paramount Consumer Products
Paramount Consumer Products oversees all licensing and merchandising for Paramount (Nasdaq: PARA, PARAA), a leading global media and entertainment company that creates premium content and experiences for audiences worldwide. Driven by iconic consumer brands, Paramount Consumer Products' portfolio includes a diverse slate of brands and content from BET, CBS (including CBS Television Studios and CBS Television Distribution), Comedy Central, MTV, Nickelodeon, Paramount Pictures and SHOWTIME®. With properties spanning animation, live-action, preschool, youth and adult, Paramount Consumer Products is committed to creating the highest quality product for some of the world's most beloved, iconic franchises. To view our range of consumer products and Paramount branded apparel, visit ParamountShop.com.